Intense Photo-Diode Therapy
Intense Photo-Diode Therapy
We emphasize that it is a must for MCG to conduct a thorough hair check in order to evaluate your DHT levels and the condition of your follicles. This would enable us to conclude if Photo-Diode Therapy is the suitable treatment to proceed with.
At times the Photo-Diode Therapy need a more intensive course for few of our clients, and if so we at MCG suggest and arrange for a bespoke treatment plan that suits you, your lifestyle, and the condition of your hair. This process enables an individual to grow back and thicken your hair naturally and gradually.

For the individual who are suffering from thin hair problem, the Photo diode therapy will help rejuvenate and strengthen the growth of the hair. Photo-Diode beams at a 650 nmp level to penetrate to the epidermis layer of your scalp and stimulate the hair glands. The process enhances the blood flow to the weakened follicles and strongly improves its health – allowing them to grow naturally resulting in thicker and fuller hair strands.

During the course of Photo-Diode therapy, we at MCG will conduct regular sessions to ensure proper hair-checks and consultations so as to ensure gradual and evident growth of the hair throughout. Along with the Photo-Diode therapy doctors will prescribe certain MCG products in order to accentuate the rate at which the hair improves.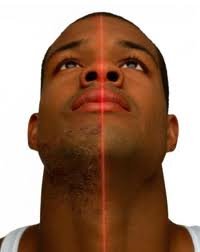 What are you waiting for?
Take your first step towards counteracting your hair loss and gaining your full head of hair back:

Simply fill in the online enquiry form and let us take care of the rest, it's as easy as that
We promise you won't be disappointed