Laser hair growth treatment
Hair treatment Clinic
Compact Laser Kit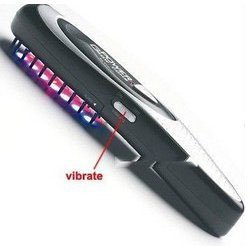 Here at My Cosmetic Group, we understand that most of us tend to have a busy lifestyle. Due to prior and last moment commitments, it becomes difficult to commit to time consuming treatments. We provide ultimate flexibility to you as we are open 7 days a week.

Monday to Friday: 10am to 9.00 pm.

Saturday and Sunday: 10 am to 9 pm.
However, even then if it is not possible for you to visit our clinic frequently, get the treatment done from the comfort of home or whilst on the move. The Compact Laser Kits is an option of part of our Photo Diode Therapy, or as a stand-alone treatment.

For frequently travelling clients, Compact Laser Kits are the ideal solution. We at My Cosmetic Group, include Follicular Stimulation products as part of the kit which will work in conjunction with the Compact Lasers, and when used together correctly will ensure your hair continues to grow back thicker and stronger.

In order to conduct a hair check on your scalp and examine the condition and status of your follicles so as to verify if this treatment would be suitable for you, please do not hesitate to get in touch with us and arrange a consultation with one of our specialists.
What are you waiting for?
Take your first step towards counteracting your hair loss and gaining your full head of hair back:

Simply fill in the online enquiry form and let us take care of the rest, it's as easy as that
We promise you won't be disappointed